It's a new Blog Community, where you can build interactivity by joining certain Groups or Forum.
Blogsrecord
is also an interesting blog directory which designed to find information on anything blog related.
There are a lot of benefits you can gain by interacting with others in a forum.
Why you should join to Blogsrecord?

1. Blogsrecord will increase your blog visibility
Chris, our friendly admin, guarantees you to have all your blogs would be easy to read in Blogsrecord user list.
5 (five) Latest Users always shown on
BlogsRecord
home page, in other words: your profile and also your blog visibility to others will increase as much as your frequent visit to the Blogsrecord.com.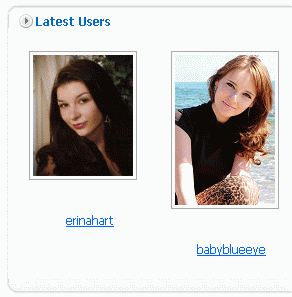 2. Submit multiple blogs in one account
You can add as many blogs as you like to
BlogsRecord
, all blogs will be checked by humans for content, so you can be sure the site will be spamblog free.
3. Cool Blogsrecord tools to show off your blog
Upload Files
You can upload files like templates and plugins.
Web Forum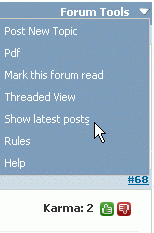 You may have noticed by email if the forums are picking up and becoming quite active in it.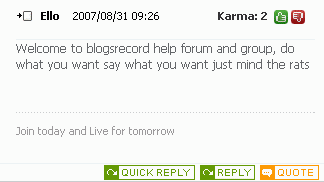 Image and Photo Gallery
Free image or photo submission to a gallery for all members (the admin then will check all submitted photos)
While it is still in Beta, you are welcome to give a hand and test whatever you find; the admin said that no data you enter will be lost.
Spread the love of
BlogsRecord
by referring this Blog Directory to your friend.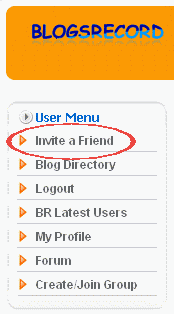 And add Blogsrecord to your
Technorati Favorite
!
Another BlogsRecord review: